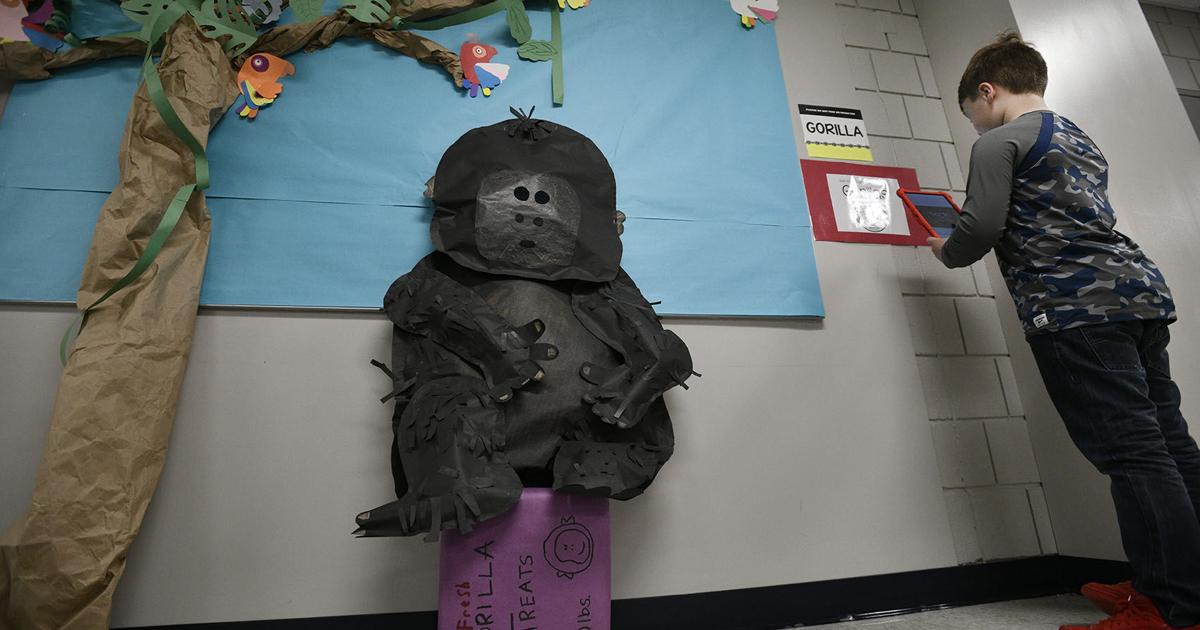 Editorial | The arts can heal, inspire, educate | News
We saw the value of the arts on full display this week across the region – comforting military veterans at Bottle Works in Johnstown and inspiring young students to discover the world through creative exposure at Portage Area Elementary School.
On Saturday, visual presentations at the Gallery on Gazebo will emphasize the theme "Welcome to Johnstown" as the city embraces its ethnic and immigrant-focused culture.
The Gallery on Gazebo presentation – dubbed "We are All One – Arts Transcending Borders" – is part of a day-long event centered at the State Theater. The gallery exhibition will be open from 10 a.m. to 5 p.m.
"People express themselves through their arts," director Rosemary Pawlowski told journalist Dave Sutor. "In the case of the women who exhibit their work in the gallery, they each have a different story about where they lived in Afghanistan. …
"Here are people who really have to fight for the opportunity that is given to us. I admire people who recognize that they can improve their world and the people they love by moving forward themselves.
Portage Elementary students enhanced their world — with sound — when they created animal exhibits that included QR codes, allowing visitors to hear the "voices" of wildlife while observing the creatures in the school hallways.
The "Grade Two Zoo" saw 57 second graders collaborate to build 10 exhibits – a lion, crocodile, penguins and other animals – learning about nature while expressing their artistic talents.
"They need it because they don't do it enough," said Rebecca Single, who worked with fellow second-grade teachers Sara Erzal and Annette Lutz, learning support teacher Kaitlin Cawley and the is helping Kate Durica on the project, as our Josh Byers reported.
The displays were created with recycled or repurposed materials, including egg crates, cardboard tubes and papier-mâché.
"Ms. Bachelor can take any trash and turn it into treasure," Lutz said.
Student Noah Spaid told Byers his contributions to the effort included painting sloths, carving rocks and gluing vines for a panda exhibit.
"I liked putting the models together," Noah said. "I really like that there's a bunch of animals."
What a fantastic opportunity for learning and expression.
At Bottle Works, the creativity mission also aimed to help veterans visually express their feelings and find comfort in the process.
The Veterans Community Initiatives art therapy class saw Adam Stasiak of Windber, Zachary Portser of Westmont and others put paint on canvas.
" oyster community.
As he painted, Plymette told Sutor that the experience brought "calm to my life."
Tina Pelesky, VCI's director of administration and care, called the creation process "an open flow."
She said the veterans course – taught by Seton Hill University graduate student Sarah Jo Wells – was designed to help participants see how art can help with stress and well-being. being mental through socialization and creativity.
"Everything was very open, regardless of what they thought they wanted to talk about or not," Pelesky said.
"Veterans sometimes come home and have experiences that they can't really put into words," Wells told Sutor. "It could be harmful to do this. It could be hurtful for them. But art is a way to somehow express those emotions that need to be expressed outward, cathartically, outward, not bottled up anymore.
These fantastic programs are just part of an amazing arts culture that can be experienced across the region – from museums and galleries to our streets, schools and community centers – offering moving examples of the power of the arts to teach, inspire and heal.