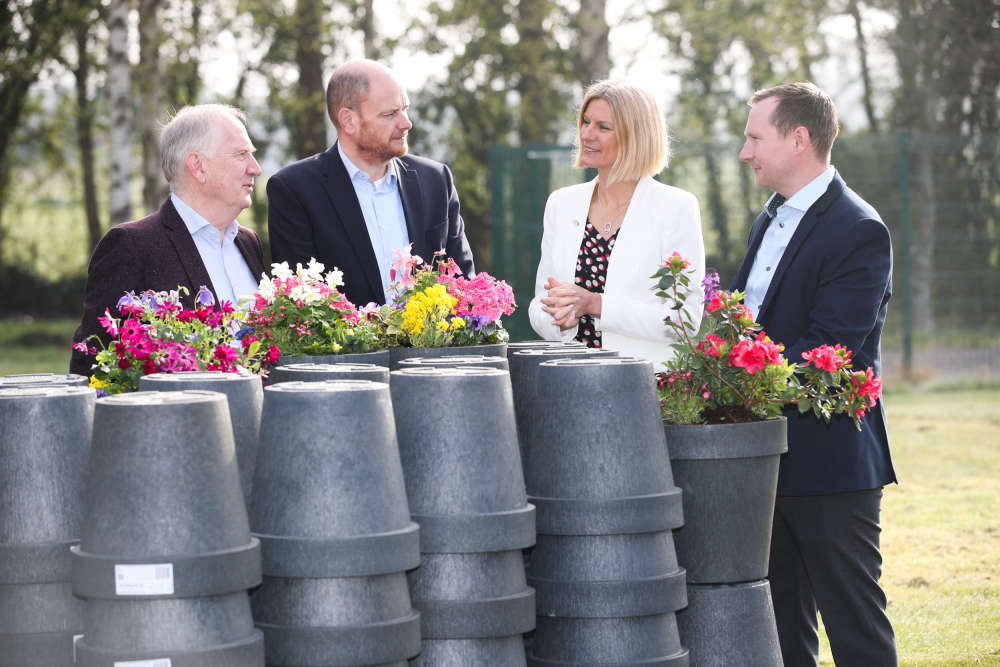 Potential for expansion at new Midlands Plastics Recycling Center
The new facility was commissioned earlier this year.
The company behind a new plastic recycling facility in Offaly is confident of its future expansion.
Paltech's purpose-built new site in Clara recycles plastic food packaging into a range of new items, including flower pots.
15 people are currently employed there, in research and development, processing and logistics.
It has the capacity to process 2,000 tons of plastic per year, but the company plans to increase this capacity in the coming years.
Paul Costello of Paltech says the Midlands was an obvious place for expansion:
Paltech invested in the Offaly site in November 2021, which became fully operational earlier this year.
Reacting to the news, the Minister of State for Planning and Biodiversity, Pippa Hackett of Offaly, said;
"It's a good example of the circular economy in action. I welcome the investment in Clara and the new jobs it brings. This is a tangible example of plastic waste being recycled into useful products."
The company has teamed up with Tesco Ireland and its food waste partner, Green Generation, to launch its new flower planters, made from 100% recycled soft plastic.
This latest green innovation allows customers' soft plastic waste to be transported to the Clara site, where it is cleaned, sorted and molded into slate gray flower boxes.
The new durable and heavy pots, which are currently on sale in Tesco stores in Tullamore, Edenderry and Birr, are long-lived, weigh 7kg each and can also be recycled at the end of their life.