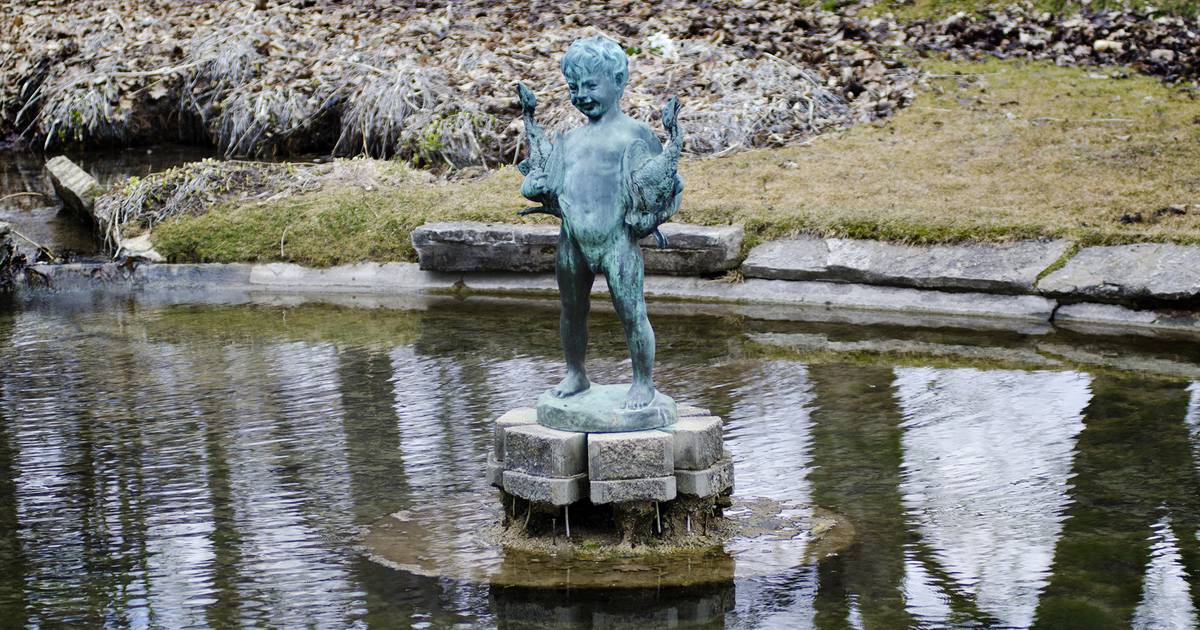 Sterling Cemetery's Iconic 'Goose Boy' Statue Caught, Chopped and Sold for Scrap – Shaw Local
STERLING – A much-loved bronze statue of a cherub boy carrying geese, known as the 'Goose Boy', has been stolen from its perch in a pond in Oak Knoll Memorial Park, dismembered and sold for scrap .
The local man accused of taking the statue, cutting it into pieces and selling the remains is charged with theft proportionate not to its scrap value, but to its replacement value – around $14,000 .
Last month, cemetery keeper Scott Hinrichs noticed the heavy statue, which had been bolted to a base in the middle of the duck pond for around 80 years, was missing.
The pond was frozen, and whoever took it, probably not art connoisseurs, apparently took advantage of the ice to catch Goose Boy as he is known.
Deborah Schoonover and Scott Hinrichs direct Oak Knoll. It's a fairly simple division of labour: she takes care of the inside, he takes care of the outside. Scott's brother, Lee Hinrichs, sits on the cemetery's board of directors.
"We all thought, 'That's it. This thing is gone; we will never find him," Schoonover said Monday. "It's Rockford, it's Chicago, let's go."
Yet Lee, who worked at the cemetery for 50 years before retiring and is still helping out, had a hunch. He called Cimco Recycling in Sterling.
Goose Boy was definitely there. Unfortunately, the statue arrived in pieces.
The Cimco employee asked the guy who was scrapping the statue where it came from, and he was told it was his grandmother and she didn't want it anymore, so he cut it up, said Schoonover.
The worker, who found the story suspicious, put the pieces aside, she said.
Because the scrapper was required to show his driver's license, however, law enforcement went knocking on his door.
Cody Rhodes, 31, of Sterling, was arrested and pleaded not guilty on February 16 to felony theft, which in this case carries between 3 and 7 years in prison. Bond is set at $10,000 and he has a preliminary hearing on March 7.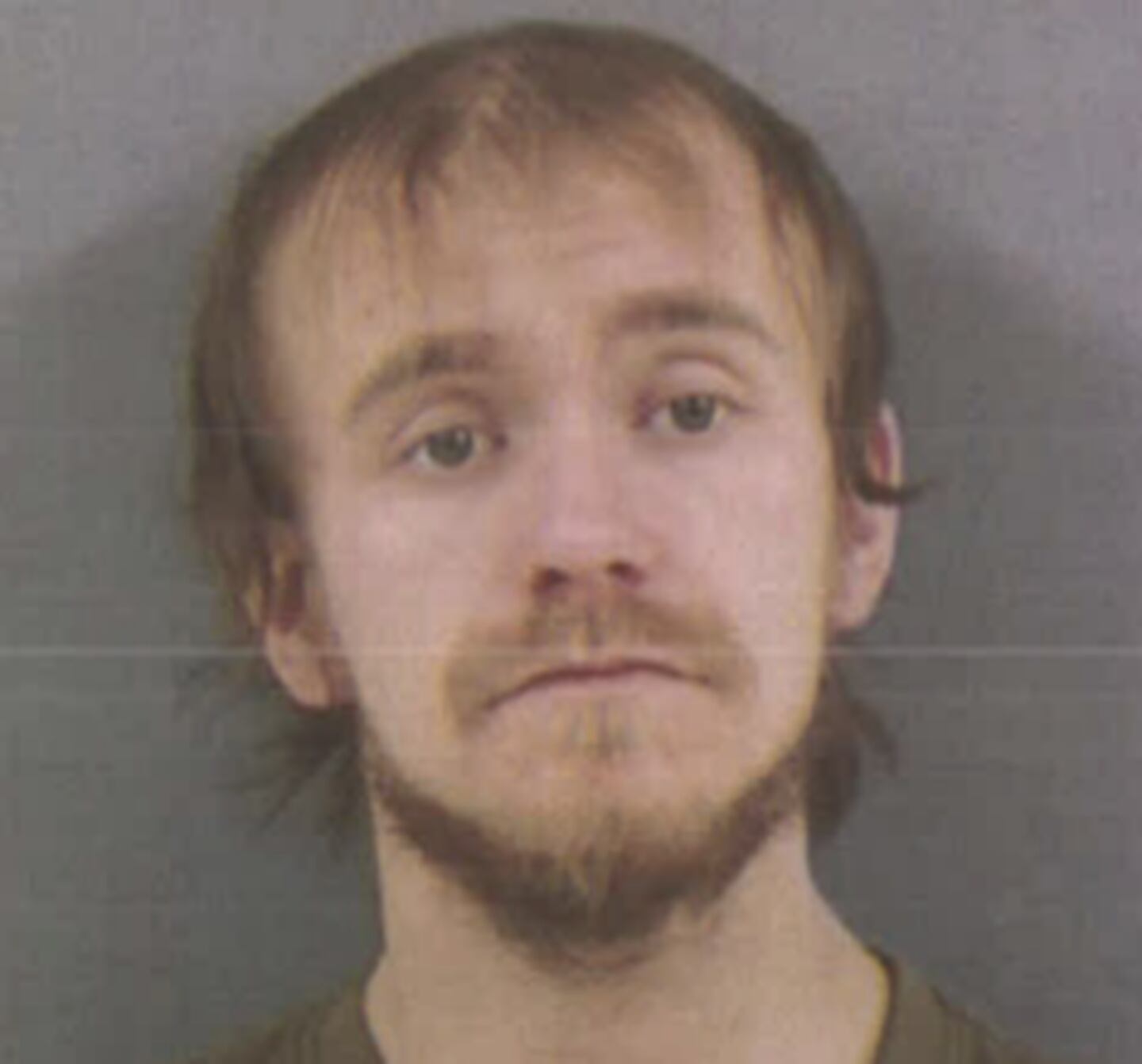 Rhodes is not accused of stealing the statue itself.
According to information filed with the Whiteside County Court, on January 24, Rhodes "knowingly obtained control of certain property stolen from Oak Knoll Cemetery … being a decorative bronze statue, having an aggregate value of over $10,000 but less than $100,000, knowing said property had been stolen or would reasonably lead said defendant to believe that the property had been stolen, and with intent to permanently deprive the owner of the owner's use of the property .
It would cost Oak Knoll nearly $14,000 to replace the artwork today, Schoonover said.
They sent the parts to the Whiteside Area Career Center, where welding instructor JR Walls – who, like many locals, has fond childhood memories of feeding the ducks near this statue – said " way too bad" for him to fix.
Whoever grabbed Goose Boy not only cut off his arms and legs, but also cut off his abdomen and then split his body, he said.
"I would hate to make it worse," in case someone else could do it all over again, Walls said.
All hope is not lost.
Oak Knoll has a salesman who sells them the bronze plaques they use as headstones, and he thinks he knows someone who could fix it, Schoonover said. They might also have other avenues to explore.
Cost will likely be the deciding factor, she said.
If Goose Boy can't be fixed, he will be missed. It has been in the background, if not the forefront, of thousands of visits to Oak Knoll, and in the daily lives of those who care for the memorial park, for decades.
"It's part of the graveyard, and it's part of me, I've been here for so long," Lee said.
About the statue
Goose Boy was purchased by the cemetery's original owners, Russell and Geraldine Meldorf. They founded the 38-acre park, which straddles State Route 40 north of Sterling, in 1938.
The 39-by-20-inch, 120-pound statue, originally a fountain that spouted water from each spout, was designed by Italian-American artist Emilio Angela, who died in New York in 1970.
Others exist; for example, one was auctioned in June 2020 at a New York gallery, where it did not reach the minimum bid of $3,000, and another is installed at Greenwood Gardens in Short Hills, New Jersey, where it is titled, probably correctly, "Boy with Waterfowl."
Angela has another work called "Goose Boy" which depicts a goose flying away from an older boy.