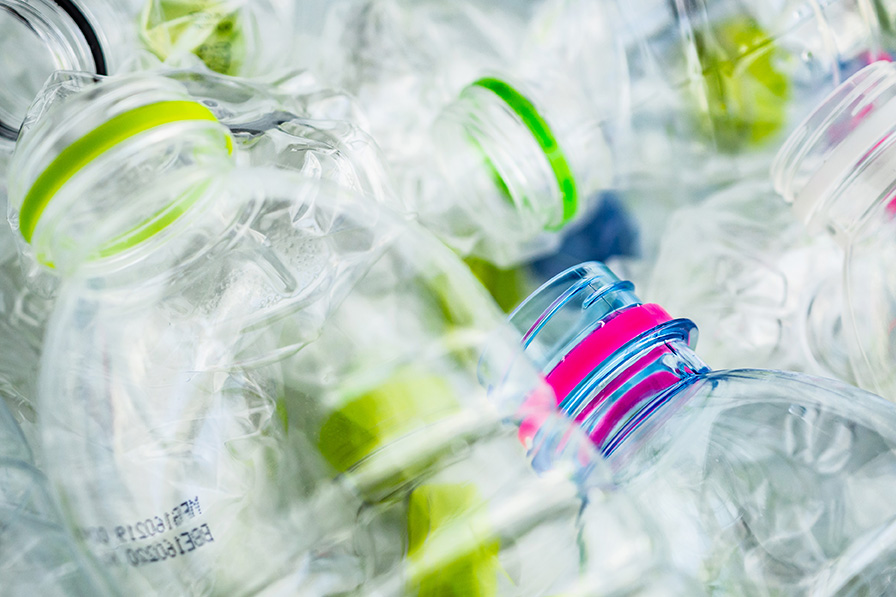 The Recycling Partnership launches grant program for PET
The recycling partnership will launch a PET Recycling Coalition to find solutions to common recycling challenges, a representative from the nonprofit group announced at the Plastics Recycling Conference last week.
At the same time, the group developed a national recycling database and updated its disposal site improvement kit. Here are recent announcements from The Recycling Partnership:
Effort to fund PET recovery
Sarah Dearman, vice president of circular businesses for The Recycling Partnership, said March 7 that the PET Recycling Coalition will launch in the coming months and provide grants to materials recovery facilities (MRFs) and other facilities to increase the capture of PET beyond. bottles.
"PET is definitely one that has a sufficient end market, a very strong and long-standing end market," Dearborn said during the "Strengthening End Market Connections" session at the Plastics Recycling Conference. "It's so strong, in fact, that people are now looking beyond traditionally recycled bottles and wondering what other types of PET packaging can we recycle and how can we get our hands on it to help answer to all that end market demand?"
The grants will help overcome current challenges, such as how best to process thermoformed PET and opaque PET, she said.
The PET Recycling Coalition will be modeled after the group's Polypropylene Recycling Coalition, which Dearman said has been very successful.
Complete database developed
Supported by Apple, the Recycling Partnership's National Recycling Database is meant to be a comprehensive source of information about the thousands of local recycling programs across the United States.
The database "will allow households, manufacturers, retailers, brands, policy makers, environmental organizations and government officials to understand how individual recycling programs are conducted, which materials are locally recyclable and ultimately , how to improve the recyclability of packaging", a press release noted.
"This is the first time that a systematic search of Community programs has been carried out and aggregated into a database that will be able to answer questions from consumers, businesses and recycling professionals," the press release said, and the database data will be continuously updated. .
The Recycling Partnership is also working on a set of digital tools that partner with the database, including a chatbot tool, which will be available this spring.
"We are excited to share this powerful database that provides a hyperlocal, high-level view of the U.S. recycling system at any time," Aaron Burman, vice president of data and analytics, said in a press release. "We've built a state-of-the-art neural network to detect changes in community websites, but it's really just the database for a suite of tools that will help foster the circularity across the U.S. economy."
Depot Recycling Guide
Reviving the Depot Recycling Contamination Reduction Kit will help reduce contamination on sites with a six-step guide. Expanded kit includes guidance on discussions with MRFs and local transporters, instructions and tools for messaging, tips for best results, strategies to reduce contamination including illegal dumping, safety strategies and personnel advice.
"It can be used by communities looking to get into recycling, as well as those with established programs that want to reduce contamination, increase participation and even improve the capture of clean materials," the press release reads. .
A version of this story appeared in Resource Recycling on March 15.
More stories about PET